Multigraphics Button Pro
Multigraphics Button Pro is the ultimate button solution for Unity. It's the perfect replacement for Unity's UI Button.
Powerful and easy to use, Mutigraphics Button Pro uses an efficient array to incorporate as many graphic elements as desired, providing an incredible flexibility when designing buttons.
Key Features
- Default tint inherited from the main graphic for each state.
- Option to customize tinting of each graphic for each button transition (normal, highlighted, pressed, disabled).
- Compatibility with any type of graphic, including TextMesh Pro.
- User-friendly. Easy to add and no code required.
Multigraphics Button Pro offers improved control over button formatting and design. Developed in a friendly way, fully integrated as another element of Unity.
Multigraphics Button Pro is optimized for PCs and mobile devices. Compatible with Unity 2017.1 and higher.
With Multigraphics Button Pro there is no limit of elements. You set the limit.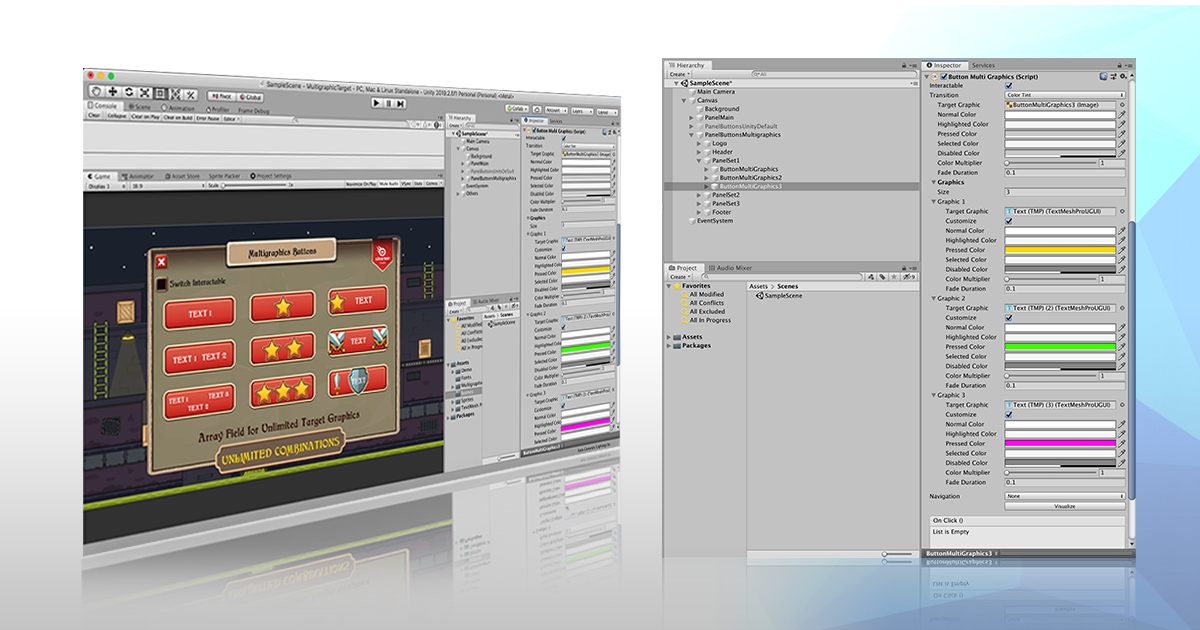 Silversun Studio
silversunstudio.es
@StudioSilversun